ORTHODONTICS FOR CHILDREN
The recommended age for a child to visit our specialist orthodontist for the first time is between 2 and 3 years. At our clinic, we have the top specialists in children's orthodontics in Algeciras
Children's orthodontic specialists in Algeciras.
At Clinica Dental Avanzada, our passion is children and, to be able to treat them as they deserve, personalised attention is essential by taking into account their age and personal situation.
Our team of dentists in Algeciras relies on long experience and ample training in the latest children's orthodontic techniques and – even at an early age – we can help with their growth procedure with dento-facial orthopaedics to improve the future spaces for teeth to grow correctly into.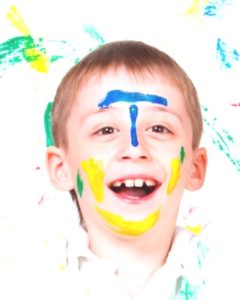 ¿At what age should children begin orthodontic treatment?
According to the Spanish Orthodontics Society, it is very important that children visit their paediatric odontologist – or children's dentist – to have a first tooth check-up before they turn seven. At that age, the incisors have already emerged and the first molars have started to come through.
An early tooth check-up allows us to assess whether there are any serious dental issues – such as teeth that have not left space for the following set, or excessively long incisors, or a very narrow palate.